| | |
| --- | --- |
| Posted on September 1, 2015 at 6:30 PM | |
I was in Rochester for the monthly ASMP breakfast meet up and took some time to stop and photograph at one of my favorite locations there, the High Falls District.  I had only been there a few minutes when a constant stream of police vehicles with flashing lights ablaze.  So I walked down the street, camera in hand, to see what was up.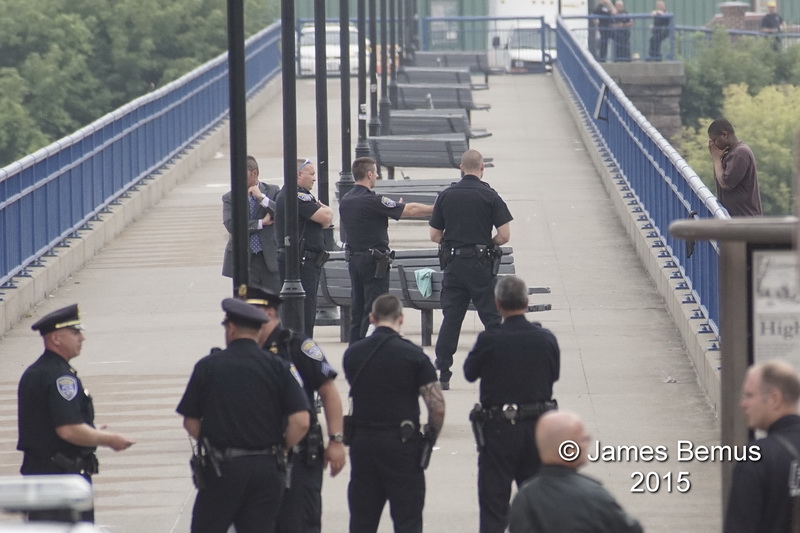 High Falls has a pedestrian bridge, and according to the officer in charge at the scene a passer by had called in a potiential suicide attempt.  After the initial police patrols deployed around the area, the RPD Hostage Negotiation Team went out onto the bridge and began talking to the young man. 
Happily  after a half hour stand off they were able to talk him off the edge and wheeled him away on a gurney to the waiting ambulance. 
While there were many dramatic images in this series I've chosen this one in trying to be considerate of the young man.  When I emailed the local paper my coverage of the incident they informed me that they don't conver suicide attempts as a rule.

Categories: None