| | |
| --- | --- |
| Posted on August 25, 2015 at 8:00 PM | |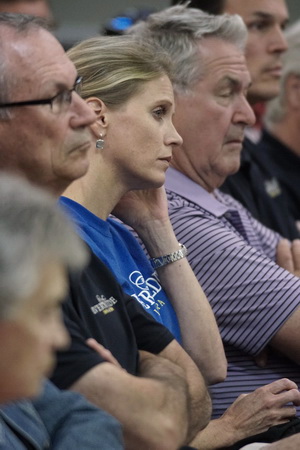 Our local newspaper, The Dailey Messenger, called on me recently to provide photo coverage for a local news event. This was a town hall meeting for a small community on Canandaigua Lake to review information on the application of a developer for a new resort. I enjoy working with the Daily Messenger.
Here's the link to the photos and article they published: MPN Daily Messenger
Link to Everwilde Inn & Spa.
Ms. Laura Cook was identified the developer for Everwilde Resort. No, she did not look this intent through the entire meeting, but there were local residents dressed in t-shirts with logos opposing her project.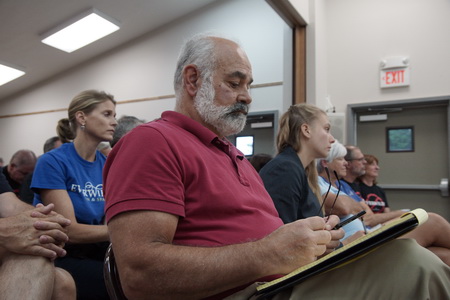 Frank Sciremammano, Jr. is Everwilde's engineer hired for the environmental impact study. He spent most of the night listening and taking notes. There were questions and requests made by the town board for additional information in the study.

Though the meeting was only to review the progress on the environmental impact study, it turned into a open mic session for those who wanted to express their disagreement with the proposed Everwilde project. Here a resident reads from his prepared notes to the board members of the Town of Bristol (R), with the Everwilde representative on the left.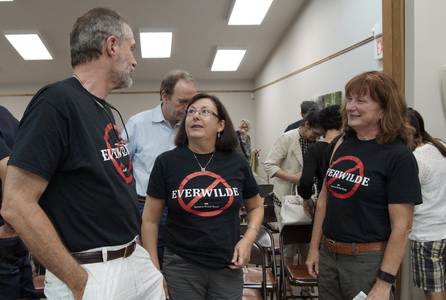 Local residents, some of whom live immediately across the road from the proposed site. There are signs with a matching logo around the area as well.L>R: Brian Perkins, Cecelia Danahar, and Delores Perkins

Categories: None